Hello Miyakojima Fan!
Many tourists may think that the tombs in Miyakojima are large.
Why are they so big?
It is because of the difference in customs.
There are three New Year's celebrations on Miyako Island.
The first is on January 1st of the new calendar, the same as other regions.
The second is January 1st under the lunar calendar.
In Miyakojima, most of the festivals are held according to the lunar calendar, so the New Year's celebrations were originally held only on the lunar calendar.
The third  and the most grandly celebrated one is for the ancestors' New Year, which is January 16th of the lunar calendar.
During the day, people eat New Year's celebratory food in front of the graves in some areas.
Many of the tombs in Miyakojima are larger than those in other Japanese regions, and there is a large space in front of the tombs, like a garden, where people can have a feast.
It is believed that when a person dies, he or she becomes a god.
Death is thought to be a departure to the world of the afterlife
For this reason, some families keep daily necessities and furniture in the graves.
In Japan, cremation spread in the Edo period.
On the other hand, in the Okinawa and Amami regions, there was a custom of washing the bones of the deceased by wind.
After a few years, washing and purifying them with water and placing them in an urn to be placed in the grave.
Because of this practice, most graves in Okinawa and Amami regions are large and house-like.
In Miyakojima, the people used natural caves, but the high-ranking people used style of stacked stone, called "myaka".
The tomb of Nakasone Tuyumya, the first head of Miyako Island after the island became under the control of the Ryukyu Kingdom, was a blended style of stacked stone and cave-in styles.
Later, styles such as the turtle shell tomb were introduced to Miyako Island and now you can find the many of them.
Nakasone Tuyumya's grave is located a short walk from the city center, so why not drop by for a visit?
KOKO can take you to the historical graves with a full day eco-tour.
(A full day eco-tour is temporarily closed due to prevent the spread of new corona virus as of April 2021.)
A group-chartered English Eco-Tour in Miyakojima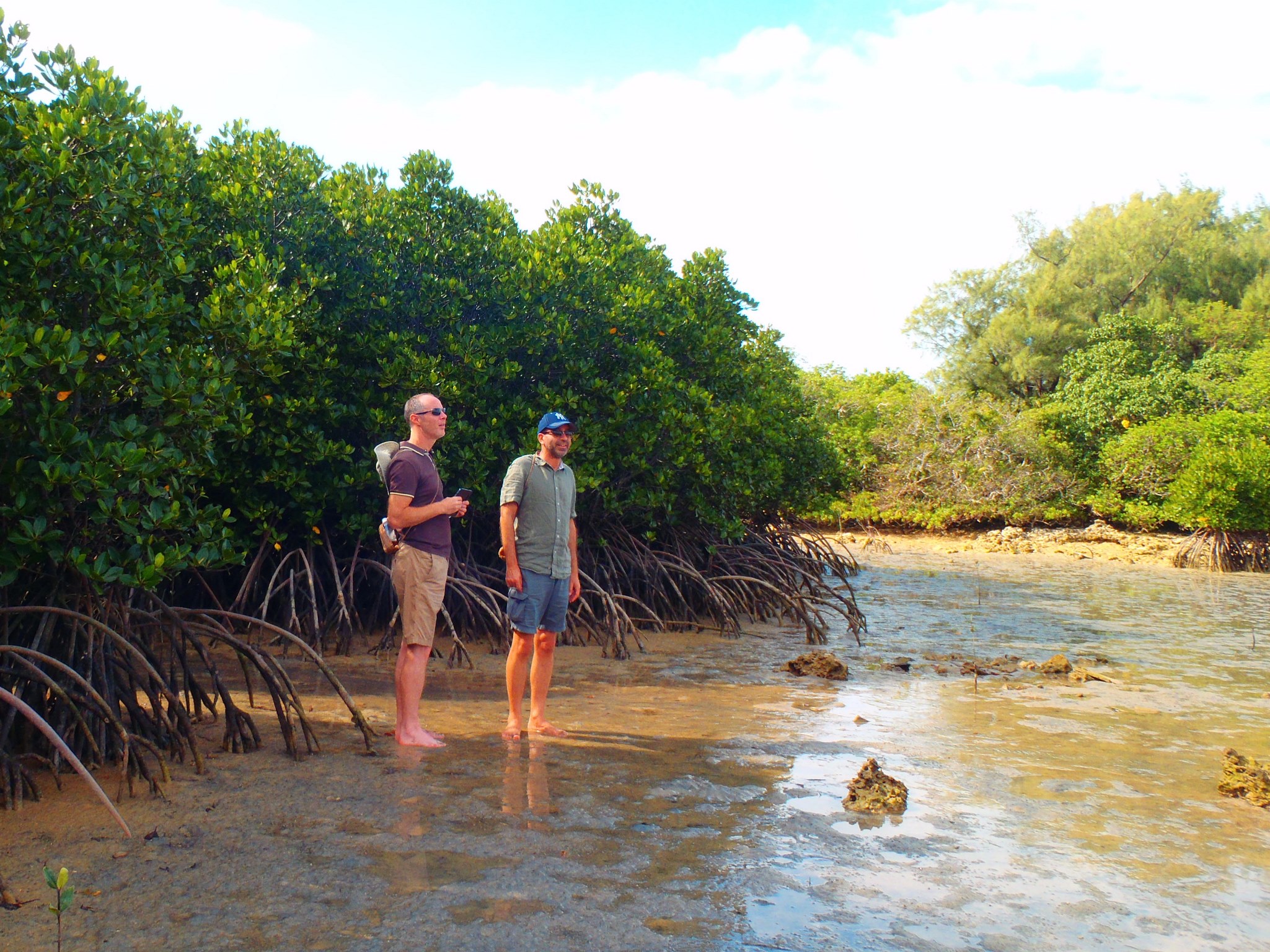 Experienced interpreter will introduce you the history and the culture of Miyakojima, by visiting historical sites, caves, and mangrove area.
Discover Miyakojima from a new perspective !
(We will not enter the sea with this program.)
Perfect for families or groups traveling together

Can experience an extraordinary Miyakojima unlike any other