Top 5 fun things to do on Miyako island
Hello Miyakojima Fan!
The most popular activities on Miyako Island are marine activities.
But that's not all.
I have chosen my top five activities besides marine activities.
No.1  Eco-tour
First of all, I recommend an eco-tour.
Eco-tour is the tours to learn about the wonders of nature and to protect them through enjoyable experiences.
It's good to just look at the beautiful scenery, however…
Why is the color of the sea so beautiful here? Why is the sand white? What are these birds doing???
The interpretation, explanations by the eco-tour guide should make you more interested and may raise more questions.
The eco-tour by which you can get to know the nature, history, and culture of the island, is sure to be a memorable activity for those who participate!
No.2  HandiCraft
The second thing I recomend is Handicraft experience.
Shisa is Okinawan lion (or lion dog) statues, placed as talisman against evil at entrances and on roofs.
You can make your own Shisa by learning tips how to make.
Miyako-jofu is a hemp fabric made on Miyako Island. It is made from fine threads of a hemp fiber that is individually torn by hand.
It is designated as an Important Intangible Cultural Asset as the highest quality indigo-dyed hemp fabric.
It is sensitive and exciting to experience weaving and indigo dyeing through a technique that has been handed down for more than 400 years.
No.3  Golf
The popular activity in Miyako Island in winter is golf.
There are three prestigious golf courses on Miyako island.
Emerald Coast Golf Links, Shigira Bay Country Club and Ocean Links Miyakojima offer spectacular views and you can feel the dynamic ocean and wind.
For those who want to try a casual golf game, Sasiba Links Irabu is a beginner to intermediate course located on Irabu Island.
Matsugahara Golf Club is the only short course on the island, located near Miyako Airport.
No.4  Walking around the historic area(Ayantsu Road)
Miyakojima City has created a road map of the paths through the historical and cultural sites as "Ayantsu".
There is also an app so that visitors can download it and go around by themselves.
Walking along the roads, which you would pass by in the blink of an eye by car, you must discover the charms of Miyakojima.
There are several places on the Ayantsu Road, so why not choose your favorite point to walk?
You can also participate the eco-tour by Sevenseas to visit historical sites.
No.5  Driving rent-a-car or taking taxi for sightseeing
Taxi driver will not speak English, but it may be fun to communicate local taxi driver.
A group-chartered English Eco-Tour in Miyakojima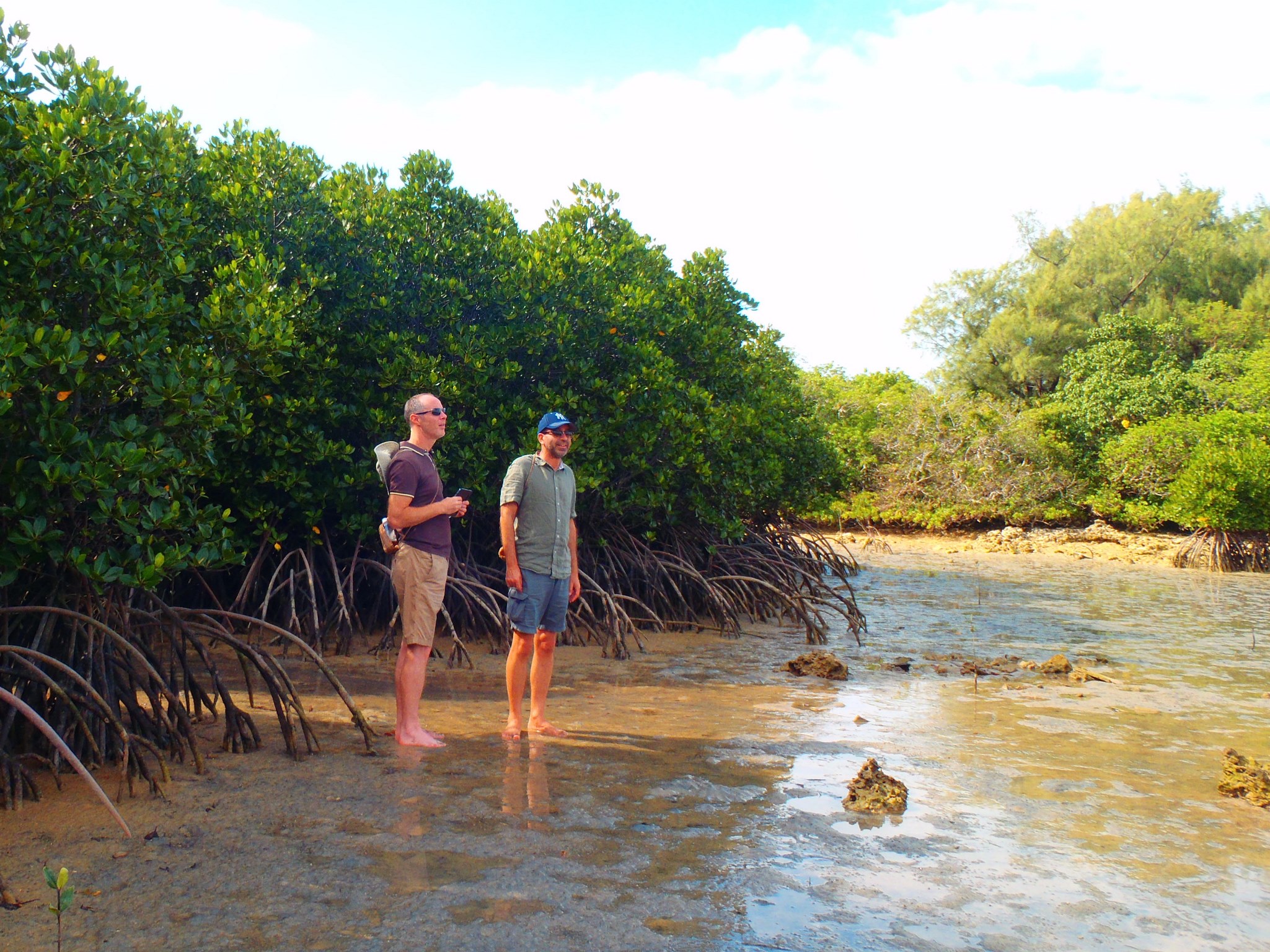 Experienced interpreter will introduce you the history and the culture of Miyakojima, by visiting historical sites, caves, and mangrove area.
Discover Miyakojima from a new perspective !
(We will not enter the sea with this program.)
Perfect for families or groups traveling together

Can experience an extraordinary Miyakojima unlike any other