Caves in unexpected places.
Hello Miyakojima Fan!
Miyakojima is often called " the coral island ".
Though, there are also corals around other Okinawan islands, why Miyakojima is called the coral island ?
Miyakojima is very unique in therms of how it was formed, and with this reason, there are caves in unexpected places.
The islands of Okinawa began to rise about 200 million years ago as sediment was transported from the continent and deposited on them, connecting and separating from the continent as they took on their current forms.
About a million years ago, the area around the Miyakojima was a shallow ocean with coral reef.
Later, the coral had uplifted to form the island.
In other words, if you dig up the ground on the island, you will find limestone that used to be coral.
Since the island has been connected to and separated from the continent by numerous tectonic movements until it was formed, there are many species that are endemic to Miyakojima.
Some of the larger ones are deer, called Miyako Norojika, and large wild boars and wildcats.
The larger creatures are now extinct, but their bones and fossils remain.
As Miyakojima is made of limestone, which is easily soluble by water, when rainfall seeps into the ground, a cavity forms underground over a long period of time.
Eventually, the ceiling collapses and a large cave is formed.
Since the caves are formed by rainwater, water usually accumulates at the bottom of the caves.
When it rains, the rainwater seeps into the limestone, and the limestone still dissolves little by little, allowing stalactites to grow.
Depending on the amount of rainfall, the water level of spring water changes.
The stalactites on the ceiling and the water reflecting them look mysterious.
While the coral uplifted and the island was formed over a long period of time, there were also crustal movements, and several faults run from northwest to southeast.
If you drive around the coastal road of Miyakojima, you will see that the west side of the island is lower, while the east side is higher, because of the crustal movement.
The caves have different types.
The caves on the northeast side are of the horizontal type, while those on the southwest side are of the vertical type.
There is a large cave right next to the gate of a school in the city, and there are caves next to an ordinary sugarcane field, or to a residential area.
It is interesting that there are caves in unexpected places in Miyakojima, and they are not listed in the guidebooks.
Please be noted that the some caves are in danger of collapsing, or sacred places, so it is not recommended to go into caves without knowing well.
KOKO will take you to the caves with a full day eco-tour.
A group-chartered English Eco-Tour in Miyakojima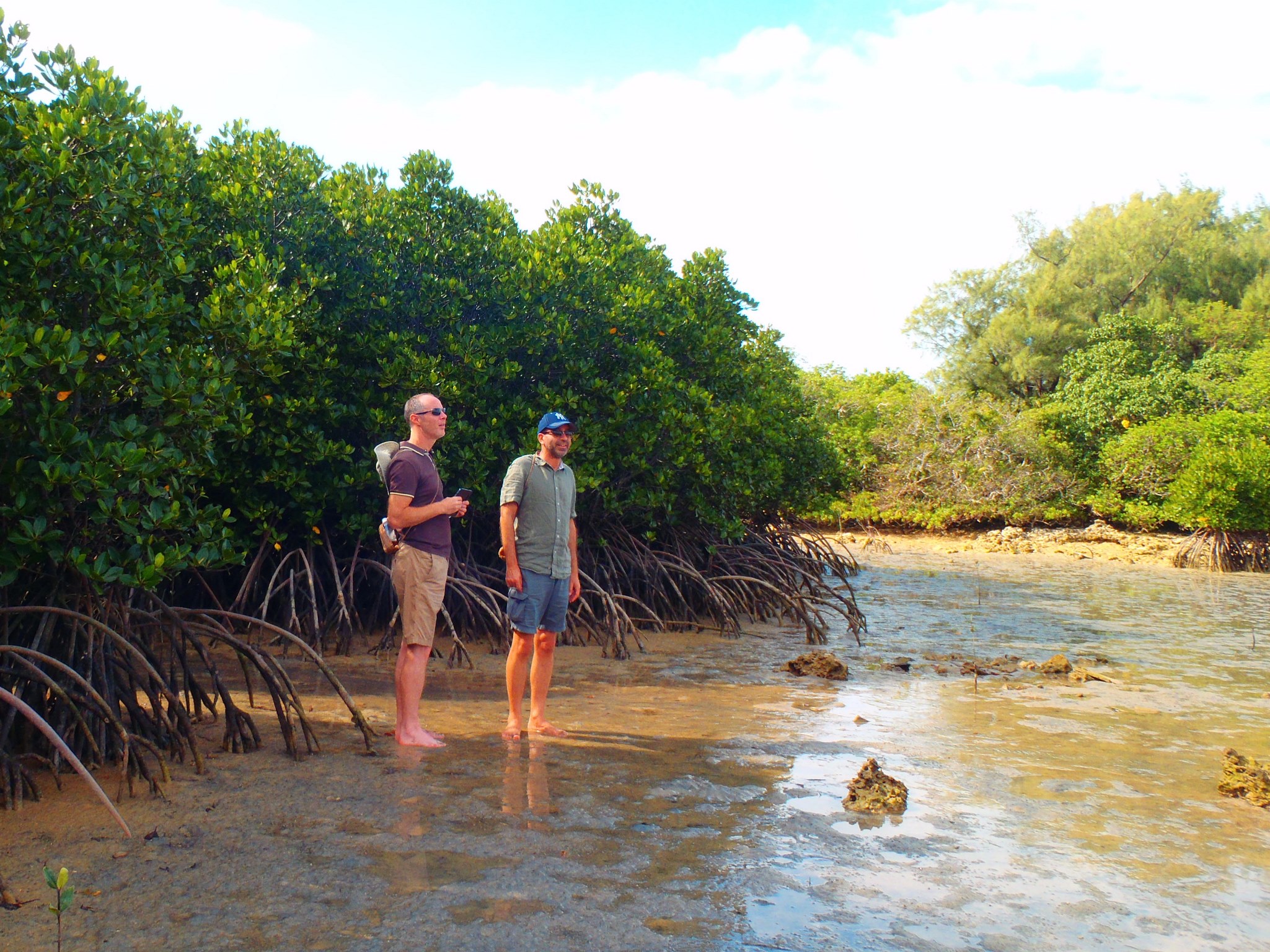 Experienced interpreter will introduce you the history and the culture of Miyakojima, by visiting historical sites, caves, and mangrove area.
Discover Miyakojima from a new perspective !
(We will not enter the sea with this program.)
Perfect for families or groups traveling together

Can experience an extraordinary Miyakojima unlike any other